Interested
in more amazing tips, tricks and Avon products? Find me on the following social platforms, or subscribe to my bi-weekly email for your dose of everything Beauty!
Subscribe to My Newsletter
*Personal data will be encrypted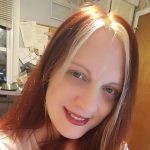 Independent Avon Representative | Team Leader | Mentor
Hi! I'm so glad you found me!
I'm Michelle Hetter, Team Leader and Mentor with Avon, who is ready to help you become a more confident you.
My mission, and why I LOVE what I do, is helping you find that confident, amazing person who can do anything. Not only can I help you choose the best products to nourish your skin, but I also offer mentorship and support to those who wish to join my team. My group of Beauty Bosses is a super supportive team of powerhouse representatives that have chosen to join Avon for this same reason, helping others find a more confident and powerful self.
With Avon you can have your cake and eat it too! Quality products make choosing the right items for your unique skin easy. Sharing your favorites with friends becomes even easier as an Avon Rep. When you join the team, you are not embarking on the journey alone, you gain a support system, a mentor, great training and resources, and so much more! But I'm getting ahead of myself, why don't you check out the Sell Avon page to learn more about me, what Avon offers, and what our Team could do for you.
For the past 135 years…
along with our Representatives, we have always been the Company that cares, who's there for the community and who helps make life beautiful.  From providing innovative products to contributing to important causes like Women's Empowerment,  American Cancer Soceiety, Feed the Chidlren, and supoorting in moments of challenge – Avon has always been there.  And we will continue to do this for another 135 years and beyond.
New Avon LLC ("Avon") is the leading social selling beauty company in North America, with independent sales Representatives across the United States, Puerto Rico and Canada. Avon's product portfolio includes award-winning skincare, color cosmetics, fragrance and personal care products, featuring iconic brands such as ANEW, Avon Color, Skin So Soft, and now Korean Beauty (the Face Shop), as well as fashion and accessories. Avon has a 134 year history of empowering women through economic opportunity, and the company also proudly supports efforts to end breast cancer and domestic violence.
What Avon Does for Women
Everyday, Avon brings beauty to the lives of women. At Avon, beauty means more than finding the right lipstick shade for a customer. It means providing an earnings opportunity so a woman can support her family; and championing causes that matter to many women – eradicating breast cancer and ending domestic violence.  Click here to read more about the causes.
We offer a wide selection of beauty services and career opportunities
Mattitude Liquid Lipstick
Meet Mattitude, Avon's soft matte liquid lip color that coats your lips with a weightless super-saturated color.  Available in 8 long-lasting shades that leave a velvety soft finish.  It is a featherlight, non-drying formula that lasts for hours.  Poppy seed oil and vitamin E nourish and smooth lips.  Paraben-, sulfate- and phthalate-free.
I personally love this product because it is a liquid matte finish, it doesn't dry out my lips, and the pigment lasts hours!!
Read more of it's Features and Benefits here.
 Current A Box: Keep Calm & Carry On
$41 Value
A new way to shop that gives you great products at a fraction of the price.
The new A-Box is a mini collection box for just $10 with your $40 purchase with 1 full size products and 2 try-it sizes.  All collections are themed and continue to be available without the need for a subscription. Check out the current collection today!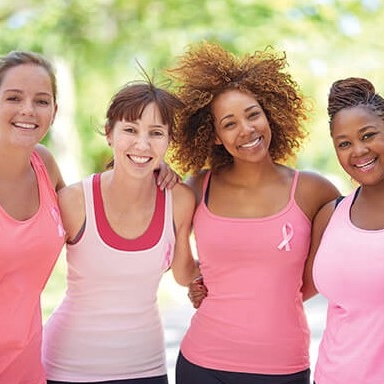 Did you know Avon is BIG on supporting the community?
Since 1992, Avon has been supporting the fight against Breast Cancer with their Breast Cancer Crusade. Avon also takes part in the American Cancer Society's "Making Strides" campaign with through their Team Avon.
That's not all! Avon also supports victims of Domestic Abuse through the sale of their Purple Peace products.
Benefits of Shopping with Michelle
Choose your best party type and start sharing Avon today!
Our products make the difference
This serum is so easy to use and produces great results. 
Independent Avon Representative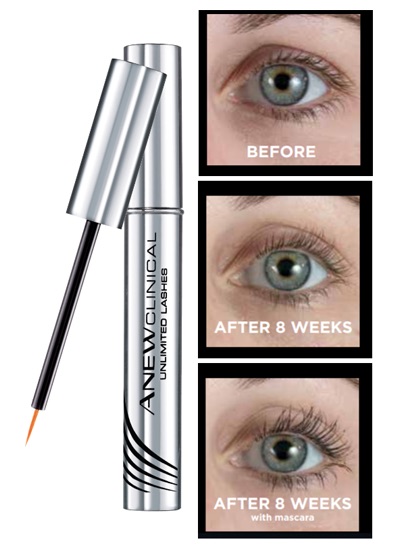 Anew Clinical Unlimited Lashes Lash & Brow Activating Serum
Noticeable improvement in as little as 8 weeks
Nourishing peptides and botanical ingredients support keratin production
Once daily application makes this an easy addition to your beauty routine
See our makeup tips to learn more!
Check out more great products in our Beauty Tips area
Contact us for the Best Advice